READ ALL ABOUT IT! TWIN CITIES SIDING PROFESSIONALS RECOGNIZED AS INDUSTRY LEADER!
While our most important approval comes from you, our customer, Twin Cities Siding Professionals is also pleased to be recognized as an industry leader by our peers and prestigious trade journals.

Twin Cities Wins GuildQuality Service Award
For the second time in three years, Twin Cities Siding Professionals has been awarded a GuildQuality Service Excellence Award. Every yearGuildQuality reviews thousands of customer reviews of contractors, builders, remodelers, and real estate professionals, awarding a Service Excellence Award to those companies that have garnered the best response and most favorable ratings. We won our first GuildQuality Service Excellence Award in 2012, and are thrilled to be back on top in the eyes of our customers!
Everybody at Twin Cities Siding Professionals would like to thank all of our customers, past and present, who trust us for contracting services and have given us such rave reviews. Each day we come to work with the goal of exceeding expectations, and with the commitment of our professional staff, we are able to do just that.
Click to read our blog post about the GuildQuality Service Excellence Award and what it means for our company.

ANGIE'S LIST SUPER SERVICE AWARD
Winner of Angie's List's Super Service Award in 2008, 2009, 2010, 2011, 2012 and 2013. The Super Service Award is only presented to companies who achieve and maintain a Superior Service Rating on Angies's List.

2012 BETTER BUSINESS BUREAU "INTEGRITY AWARD"
Twin Cities Siding Professionals has been awarded the Better Business Bureau's "Integrity Award" in 2009, and again in 2012. The Better Business Bureau Integrity Award recognizes companies who display an outstanding level of ethics and integrity in all of their business dealings.
2009 BETTER BUSINESS BUREAU "INTEGRITY AWARD"
This award recognizes companies who display an outstanding level of ethics and integrity in all of their business dealings. Twin Cities Siding Professionals has been a BBB member since 1999, and was awarded the 2009 BBB Integrity Award for their commitment to honesty, professionalism and excellence.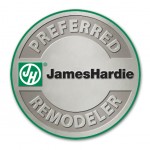 JAMES HARDIE® PREFERRED REMODELER
As a James Hardie Preferred Remodeler we demonstrate the highest level of commitment to James Hardie installation best practices, product knowledge, training, and service.
REPLACEMENT CONTRACTOR "SERVICE EXCELLENCE AWARD"
The Service Excellence Award recognizes companies for providing exemplary service and delivering exceptional home improvement experiences. Twin Cities Siding Professionals was one of only six companies in the entire U.S. that earned this award. These companies represent the "Best of the Best" according to Jim Cory, Editor, Replacement Contractor Magazine.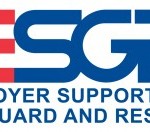 PATRIOTIC EMPLOYER
The National Committee for Employer Support of the Guard and Reserve recognizes Twin Cities Siding Professionals as a Patriotic Employer for Contributing to National Security and Protecting Liberty and Freedom by Supporting Employee Participation in America's National Guard and Reserve Force.
REMODELING MAGAZINE "BIG 50"
Remodeling Magazine named us to their "Big 50" list for setting exceptionally high standards for professionalism and integrity through exemplary business practices, craftsmanship and impact in our community.
Remodeling 550
Ranked among the nation's largest home improvement companies four years running. "The contractor whose company gets big, and stays big, is the contractor who mastered a slew of business skill in addition to having construction know-how." -Remodeling Magazine August 2012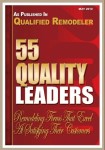 QUALIFIED REMODELER
We were selected by Qualified Remodeler Magazine as one of the Quality 55. "It can be argued that these 55 remodeling firms –all members of GuildQuality's 2010 class of Guildmasters — represent the best of the best in the remodeling industry."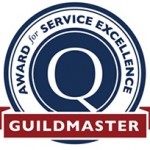 GUILDQUALITY GUILDMASTER AWARD -WITH HIGHEST DISTINCTION
Each year, GuildQuality gives special recognition to companies that demonstrate the ability to deliver a consistently superior customer service experience. The primary requirement for receiving a Guildmaster Award is exemplary customer service, as demonstrated by an extremely high customer recommendation rate. In the home building and remodeling industry, the average customer recommendation rate for businesses ranges from 50%- 70%. In order to receive a Guildmaster Award, a member must achieve a recommendation rate of 90% or greater. Our recommendation rate is 100%!
JAMES HARDIE® NATIONAL ADVISORY COUNCIL
We are one of 7 Inaugural members of James Hardie's National Advisory Council, and we are the only Inaugural member in the Upper Midwest.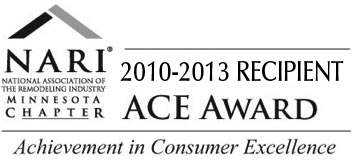 NARI ACE Award: ACHIEVEMENT IN CONSUMER EXCELLENCE
This award is presented by the National Association of the Remodeling Industry, Minnesota Chapter, the second largest chapter of the associations 58 national chapters. The "ACE" is awarded to remodeling companies that have received superior customer reviews submitted to NARI. We are particularly proud of our ACE Award, as it is a direct result of Twin Cities Siding Professionals customers who "Love Their Contractor!"
GET A FREE ESTIMATE!
Learn more about your home's siding, roofing and windows on our website. Then call Twin Cities Siding Professionals at (651) 967-0873 for a FREE in-home evaluation and estimate.