Fall will be over soon, so you need to prepare your home for colder weather. Investing in home improvement projects to enhance your home's energy efficiency and weather protection is a smart choice. Twin Cities Siding Professionals explains how we can help you with this winter preparation checklist.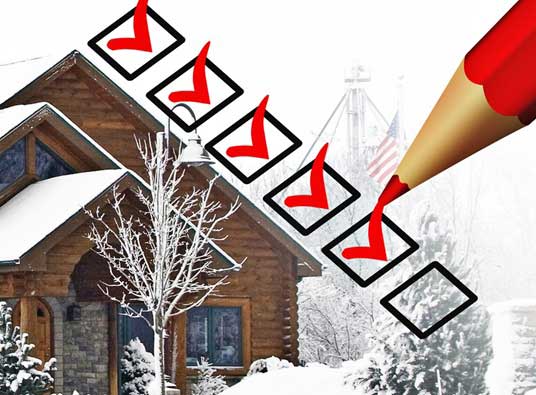 Do You Have Damaged Windows?
If you have old and damaged windows, it's time for a replacement. Studies show that buildings can lose up to 23% of their home's energy through inefficient windows. This not only means higher utility bills but it also causes uncomfortable rooms, uneven interior temperature, and drafts. Fortunately, we're not just the expert in siding in Minneapolis; we provide window replacements too. We use only first-class windows from Marvin and Sunrise Windows and Doors.
These replacement windows feature a durable and weathertight construction, so you don't have to worry about drafts or leaks. In addition, these have a special low-emissivity coating that reflects interior heat. Since heat can't escape, your home will be more comfortable this winter and you can save on your utility bills.
Does Your Home Have Enough Insulation?
Insulation is another effective way to make your home more comfortable and energy-efficient. We use Icynene® insulation for your attic and walls. This can help reduce your energy bills by up to 50% and create an effective barrier to stop drafts and heat loss. This material is LEED-certified as environmentally safe and renewable. Moreover, it is healthy and chemical-free. Icynene expands to fill gaps and stays in place. This means it will insulate your home for a long period.
Do You Have Damaged Siding?
Old and damaged siding is ineffective even when covering insulation. That's why you should pair this insulation with one of the best siding in Minneapolis, MN. We install James Hardie® fiber cement siding because it is durable, low-maintenance, and weather-resistant. James Hardie specifically engineered their siding products for specific climate conditions.
Their HZ5® product line has superior paint adhesion and moisture resistance. You can expect it to stay stable under challenging weather. It can resist freezing temperatures, and it has a special drip edge for improved water management. James Hardie siding also won't rot, warp, or fade over time. It comes in a wide range of professionally curated colors, as well.
Twin Cities Siding Professionals has nearly two decades of experience in the industry and we've won numerous awards for our services. We use only the best products in the market and we're committed to giving homeowners the best home improvement experience possible. Give us a call to learn more about our services and products or to schedule a free in-home consultation.