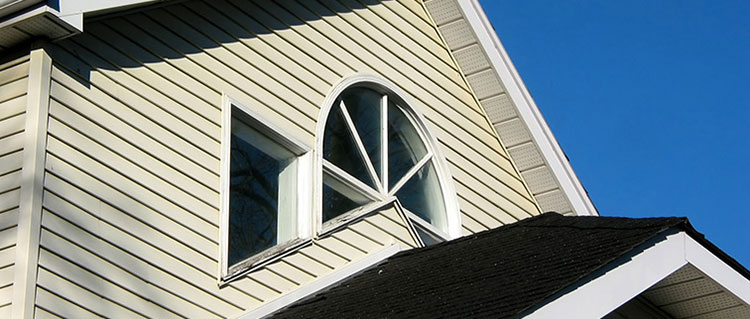 Because siding pretty much covers the majority of your exterior, it is one of the most vital components of your home that can enhance its overall look. Siding not only provides an extra layer of protection against the elements, but also boosts your home's curb appeal.
Siding Material and Your Exterior
There are various siding materials available on the market today.Like the clothing we wear, the siding material you'll choose can greatly influence how your home will look like from the outside. If you're going for a sleek and contemporary look, for instance, opt for vertical panels of board-and-batten siding. If you want a country or rustic feel, you can go for either brick or wood siding. For an eclectic look, you can install metal siding.
As you can see, siding plays an important role in how your home will look. Just pick the right Twin Cities siding material and color and you're on your way to creating a unique new look for your home's facade.
However, our Minnesotan weather of hot, humid summers and cold, windy winters can complicate matters. If you want to invest in siding that can provide excellent insulation and, at the same time, withstand Minnesota's harsh weather conditions for the years to come, go for something other than wood and metal. But what if you're aiming for a rustic or eclectic design? What can you do?
James Hardie® Fiber-Cement Siding
Twin Cities Siding Professionals, the leading provider and installer of James Hardie siding in Twin Cities, has the perfect solution for you: James Hardie fiber-cement siding.Thanks to this innovative product, we Minnesotans can give our home exteriors the look we really want without having to worry about how the siding material would fare in certain weather conditions.
James Hardie fiber-cement siding is manufactured with toughness and durability in mind, making it invulnerable to pests, hot and cold temperatures, as well as other outdoor elements that might cause damage to our homes. It also has excellent insulating properties that can help lessen your energy consumption and, consequently, household energy expenses. James Hardie fiber-cement siding can be painted in any color of your choice, and it is also available in a wide array of styles and grains.It can resemble the look and feel of wood grain and other siding materials.
So if you're in need of new siding, call Twin Cities Siding Professionals at 651-571-9557 to talk about your James Hardie fiber-cement siding options.