Painting your exterior walls and installing new siding both have their own benefits. As with most home improvement projects, the decision typically boils down to the budget. But, it's not just about the outright cost of the project; it's also about the maintenance and the time it takes before you have to do the project all over again.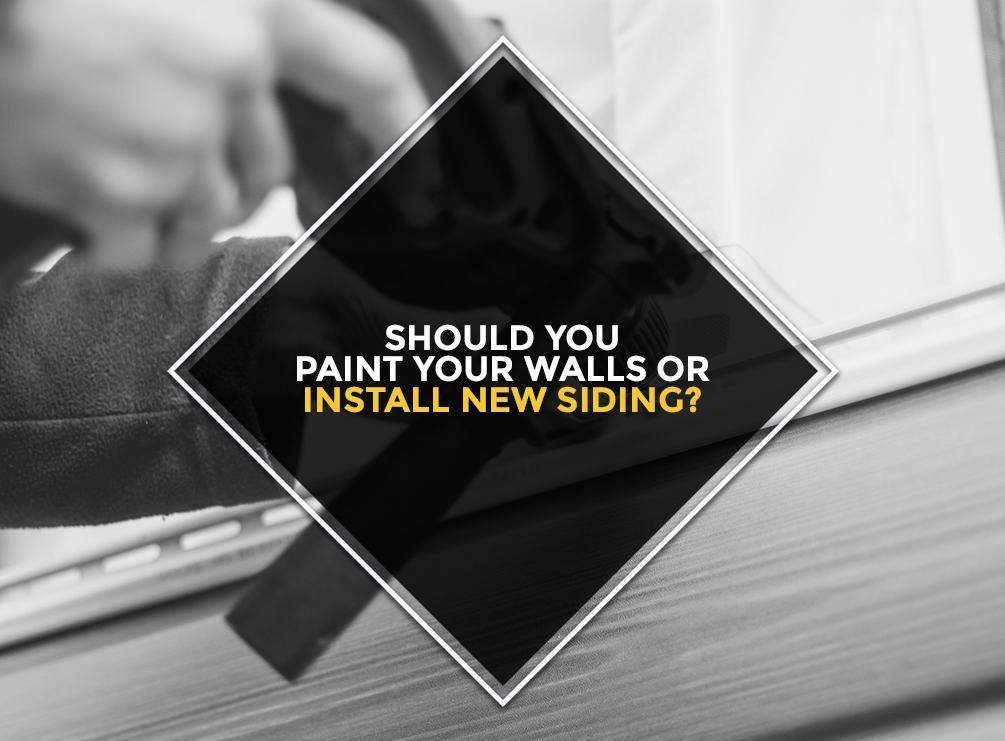 To give you an idea about which project is worth your time and money, Twin Cities Siding Professionals discusses repainting a house and installing new siding.
The Cost of a Paint Job
An extra layer of paint gives your home a fresh look. In many cases, a newly painted home sells for a better price. On the other hand, fading or cracked paint on a house is a quick way to reduce its value.
Painting's effects are not limited to aesthetics. The work that comes before it typically involves steps to ensure surfaces are flat, so holes, chips and cracks are filled in. This means painting can also help make sure your home has better insulation and protection from the unwanted entry of water and small critters.
However, repainting may be more expensive than you think — even more expensive than installing new siding. Most professional painters agree that you need to repaint every seven years, and that means spending quite a lot of money.
Painting a 3-bedroom house can cost up to $12,600 while painting a 4-bedroom one may cost up to $14,800, and adding a fresh coat on a 4-bedroom house with a deck may cost up to $15,800. Further, the price may increase by approximately $2,500 to $3,000 seven years from now.
Installing New Siding
When you install new siding, you are making a long-term investment that gives you good value for money. Siding typically lasts much longer than paint when exposed to the same environment. It also doesn't require much maintenance and replacement, can blend with the rest of the exterior and acts as a line of defense against the weather and impact.
Twin Cities Siding Professionals installs James Hardie® fiber cement siding. This siding is known to withstand all sorts of weather, even the harsh winters of Minnesota. Unlike regular wood siding, it doesn't shrink, rot, expand or crack. James Hardie siding is available in different colors to match your home.
For more details about the products and services we offer, you can reach us at 651-571-9557. Visit our website to request a quotation on the project you want. We serve Minneapolis, MN, homeowners.