Metal Siding – Steel Siding – Aluminum Siding – Comparison to James Hardie® Siding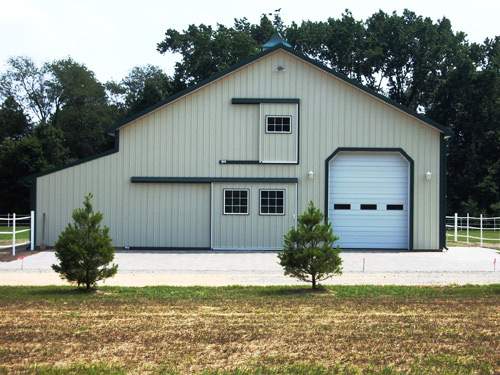 Metal siding, such as aluminum and steel, do not hold up well to the damaging hailstorms we experience in the Midwest. While they certainly hold up better than vinyl siding, metal siding does not protect your home's exterior like HardiPlank. In addition, when the finish fades and chalks over time, you are left with a color that is unattractive and unappealing. Metal siding, if painted, voids the long-term warranty. James Hardie® siding products with ColorPlus® Technology can provide peace of mind post-purchase. You'll avoid demanding and expensive maintenance cycles. Metal siding simply does not stack up in terms of quality and longevity for your home.
CEDAR SIDING
Combustibility
Metal siding melts when exposed to a significant source of heat or flame, not eligible for non-combustibility insurance discounts
Color
Bland pastel colors recommended to delay fading, different sides of the house fade at noticeably different rates, repairs/replacement pieces are obvious, almost impossible to do partial homes because limited color options means often cannot match current color of other sides of house. If painting, a full coat of metal primer is recommended before applying topcoat.
Aesthetic Performance
Thin, unnatural imitation wood look, limited textures, decreases curb appeal, many aluminum products tend to "chalk" over time creating a blotchy appearance
Durability
Many steel siding products actually have vinyl coating, which is vulnerable to impact damage
Endurance
Due to thinness of product, metal has difficulty maintaining its original shape, may warp over time
Consumer Perception
Viewed as higher-end than vinyl, but consumers are wary of metal siding (steel or aluminum)
JAMES HARDIE SIDING
Combustibility
Non-combustible, will not melt or release toxic fumes, eligible for insurance discounts due to non-combustibility
Color
Paint in any color of the rainbow whenever desired, excellent color retention lasting many years
Aesthetic Performance
Deep, realistic wood grain with less pattern repetition, available in various grain finishes, solid boards thicker than metal, increases curb appeal and appreciation, consistent beauty from porch to street
Durability
James Hardie® siding is designed for lasting durability to withstand winds up to 130 MPH; comes with a 30-year non-prorated, transferable, limited warranty.
Endurance
Dimensionally stable, will not sag or lose its shape over time
Consumer Perception
Premium alternative, high-end, advanced technology, Natural compliment to stone and brick-work