If your siding is already showing signs of wear and tear, rely on quality James Hardie® products for replacement. This brand is one of the most popular options for new siding in the U.S., ensuring superior weather protection and increased energy efficiency for your home.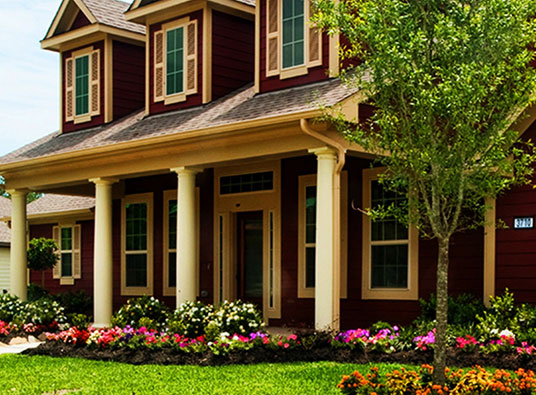 You won't have to worry about maintaining the beauty of your Twin Cities siding, as well. Your trusted home improvement company, Twin Cities Siding Professionals, shares how James Hardie's ColorPlus® Technology benefits you and your home.
• Curated Color Palette
We'll help you customize your siding with a wide selection of beautiful colors that last up to two times longer than a basic paintjob. Our palette is edited and curated by our experts, ensuring that these tried-and-true options can brighten your home and make it look younger. For lovely and lasting colors, count on ColorPlus® Technology.
• Consistent Application
This durable, multi-coat finish covers every surface and edge of your trim and siding, ensuring consistent application. Between coats, we also cure this finish in a controlled environment for a stronger bond, which can resist peeling, cracking, and chipping.
• Fade Resistance
Unlike vinyl and paint that fade under harsh sunlight, a siding treated with this advanced system stays vibrant for longer. ColorPlus Technology offers excellent UV ray resistance through its durable finish, allowing your siding in Twin Cities to withstand fading 30 percent better.
• Warranty
Your choice of ColorPlus® Technology finish also comes with a 15-year warranty that covers both paint and labor. This protects you and your investment, while also letting you enjoy a beautiful and more comfortable home for many years to come.
To customize your replacement siding in the best way possible, choose Twin Cities Siding Professionals and James Hardie's ColorPlus Technology. As the James Hardie Preferred Remodeler in Minneapolis, St. Paul and surrounding areas, we ensure quality siding installation. Our expert team, we'll make sure that your new siding maximizes your home's beauty and comfort. Call us today at 651-571-9557 for a free consultation.