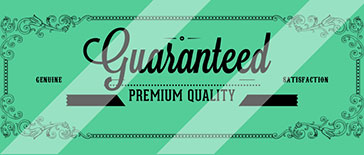 New windows and doors are two of the most important home improvement investments you'll ever make. Whether or not you are planning to sell your house in the future, it pays off to have good windows and doors. That's why you need to make sure that you are putting your money on the best products possible. Twin Cities Siding Professionals is not just your ordinary Minneapolis siding expert. We also install quality doors and windows that can match the unique design of your home.
Exceptional Window Replacements
According to the U.S. Department of Energy, at least 30% of a building's available energy is wasted because of inefficient windows. Imagine how much you can save by using more energy-efficient windows, such as the products brought to you by Twin Cities Siding Professionals. The replacement windows we install are manufactured and designed using revolutionary "Low-E" glass, insulated frames, and more.
Some of the benefits of our window replacements include the following:
Our window products offer significant savings on your heating and cooling costs
Our windows are durable and easy to maintain
Our window replacements can boost the curb appeal of your home
Our windows can make your home feel more comfortable
Our window replacements have a noise-blocking feature
Our windows help eliminate 99.5% of the damage caused by the sun's harmful UV rays
Our windows offer security and protection
Top-notch Door Installations
Another outstanding service we do at Twin Cities Siding Professionals is door installations. Contrary to what many people believe, just because doors open and close normally, doesn't mean a repair or replacement isn't necessary. Sometimes, old doors that seem to work fine are wasting essential energy that could've been converted to savings. Get in touch with your local experts such as Twin Cities Siding Professionals, and we'll help you go over your door options.
Here's why many homeowners prefer our door replacements:
Our doors are manufactured using top-quality materials such as steel and fiberglass
Our doors have a lifetime limited warranty
Our doors offer maximum security with steel-reinforced locks and deadbolts
Our doors provide timeless elegance and classic beauty
Our doors offer all-out energy efficiency with high Energy Star ratings
Our doors have a range of hardware choices including bright brass, satin nickel, and oil-rubbed bronze
Your windows and doors act as your home's most valuable defense against the elements and intruders. When properly installed, they can enhance your home's performance, paving the way for significant energy savings over time. Furthermore, they also offer security, protection, and beauty, which is tremendously valuable to home sellers as well. We only install windows and doors from the country's most trusted brands such as Marvin Windows and Sunrise Windows.
Like the other home improvement products we install, our windows and doors are backed by industry-leading warranties. Our products also carry the National Fenestration Rating Council label, which is the industry's benchmark for energy efficiency. Our goal is to make your home improvement project a remarkable experience. Call Twin Cities Siding Professionals today at 651-571-9557 to schedule a free in-home consultation on windows, doors, roofing, and siding in Minneapolis.