The summer season is the perfect time to go outside and enjoy the warmth of the sun. This is especially true if your home has a deck as summer is the ideal time to spruce it up and bring out the best in it.
Whether your deck is large or not, there are a lot of creative ways to maximize it and make it look attractive and enjoyable for your friends and family.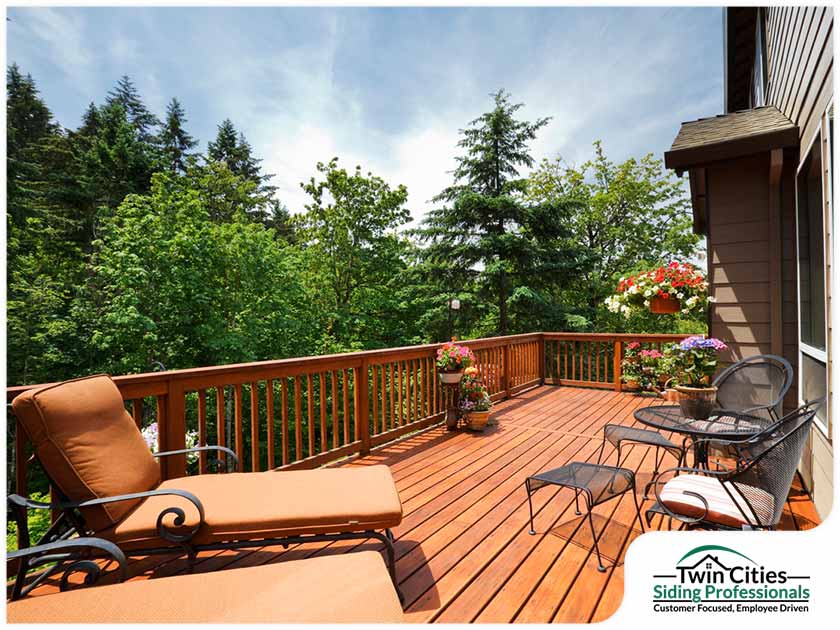 Waterproof Your Deck
Even if it's summer, this doesn't guarantee that it's going to be sunny all-season round. You have to prepare for your deck to handle unexpected weather conditions, such as strong rainfall or wind. Doing this preventive measure spares you from excess repair costs you might incur in the long run.
Pick the Right Color Scheme
Aside from picking a color scheme that you like, make sure that the colors you pick blend well with your home's entire color scheme. It doesn't necessarily have to be the same color since that would result in a monotonous design. You can pick a color that can help your deck stand out while still being coherent to your home's other components, such as the roof and siding.
Use What You Have
As tempting as it might be to purchase new decor pieces for your decks, using what you have at home helps you save money and reduces your home's clutter. You can use unused plates, place mats and decor to spruce up your decks without spending anything.
Add Some Food
Food isn't only appetizing and delightful to look at, but it gives your whole deck a wide variety of colors as well. Get some fruit, and set them on an attractive plate on your dining table. You can pick fruits or food that blend well with your selected color scheme as well. While you're at it, you can create a refreshing drink made out of healthy fruits, such as lemon and cucumber, and share it with your friends and family. Not only will this healthy drink quench your thirst, but it'll make your entire deck look more appealing.
Do you require the services of a decking and siding repair specialist? Call on Twin Cities Siding Professionals! Call us at 651-571-9557, or fill out our contact form for a FREE estimate!