Your siding plays an important role in protecting your home from bad weather. To help you, Twin Cities Siding Professionals can install one of the most weather-resistant siding in the market: James Hardie® fiber-cement siding. This siding utilizes the HardieZone® system, as James Hardie specifically engineered the siding we install for our local weather.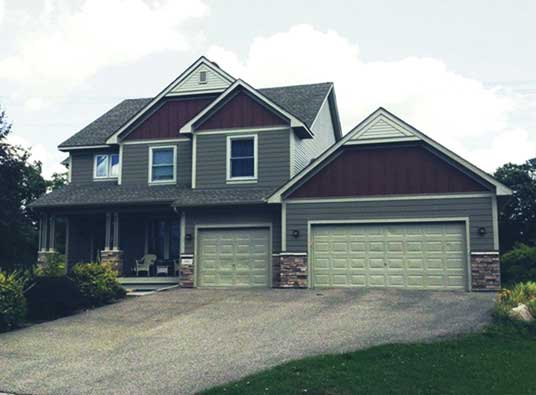 HardieZone System Overview
When we install siding in Minneapolis, the siding will be a sure fit for Minneapolis weather. James Hardie developed the HardieZone system by studying eight different climactic considerations. They studied the temperature range, humidity, rainfall, UV, hail, hurricane, topographical factors, and snow variables around the country. They then arrived at 10 climactic zones.
Zones 1-5 and zones 6-10 shared common variables, so they designed two distinct product lines for these areas. Their HZ5™ and HZ10™ product lines feature exceptional performance for their specific climate regions. These products prove that when it comes to siding, there's no "one-size-fits-all" solution.
HZ5 Siding Features
The Twin Cities area falls under the HZ5 product line. James Hardie designed HZ5 siding to excel in under freezing temperatures, extreme seasonal temperature changes, and ice and snow. This siding in Minneapolis, MN, features a special formulation that reduces water absorption rate. This formulation also enhances the siding's durability under freezing cold. The fortified surface resists moisture, so you'll never have to worry about your siding's appearance even under snow or rain. Finally, it has a drip edge for improved water management.
James Hardie's HZ5 product line will protect your home from the toughest weather and will stay beautiful for many years to come. James Hardie also uses ColorPlus® technology, which means your siding's colors won't fade and the siding won't chip, crack, or peel. In addition, James Hardie features a professionally selected color palette. You'll easily find a color that fits your home. Give us a call to learn more about HardieZone or to request a free estimate.