There are many siding products to choose from, yet few come close to the benefits offered by fiber cement siding, particularly those offered by leading siding manufacturer James Hardie®. Twin Cities Siding Professionals shares the unique advantages of this amazing siding material.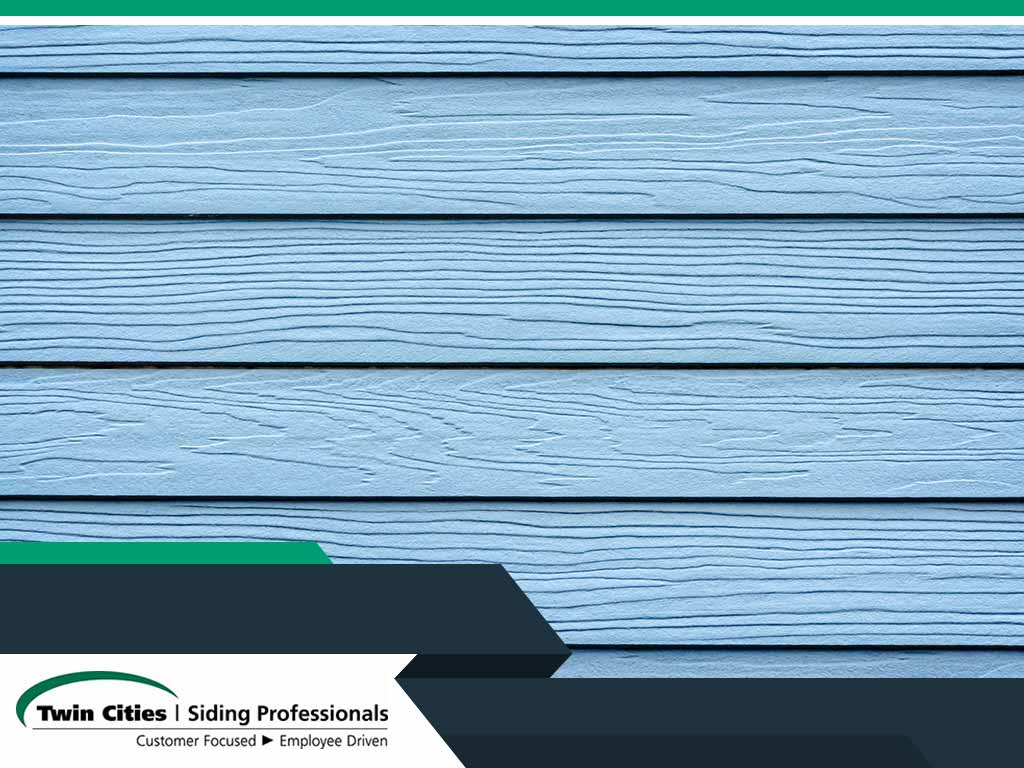 What Is Fiber Cement Siding?
Fiber cement is a composite of wood fibers, cement and fine sand, molded into custom lengths as required by the siding project. The inclusion of wood fibers reduces the brittleness of concrete, combining all the benefits of other siding materials, such as wood, vinyl and stucco. Because of its silica content, fiber cement has specific installation requirements and should be installed by siding installers trained and certified by manufacturers such as James Hardie.
Unique Advantages of Fiber Cement Siding
Durability — Fiber cement is one of the most durable building materials in the market. It generally is much thicker than other siding materials, making it impervious to impact from airborne debris and hailstones.

Long Lifespan — Fiber cement products have expected lifespans of 30 to 50 years with proper care and maintenance. This makes fiber cement siding a good investment as it can help increase your home's value.

Weather Resistance — Like other types of composite, fiber cement siding expands and contracts evenly when exposed to temperature extremes. This helps keep its shape even with repeated exposure to freeze and thaw cycles. James Hardie takes weather resistance to the next level with the HardieZone® system, which tailors weather-resistance features to local climatic zones.

Low Maintenance — Most fiber cement siding products, including James Hardie siding, feature an exterior coating that is on par with vinyl when it comes to maintenance requirements. In addition to being easy to clean, James Hardie features ColorPlus® technology, which eliminates the need to scrape and repaint every few years.
Twin Cities Siding Professionals is a James Hardie Elite Preferred™ contractor and your leading provider of James Hardie fiber cement siding. Give us a call at 651-571-9557, or fill out our contact form. We serve clients in St Paul and surrounding areas.