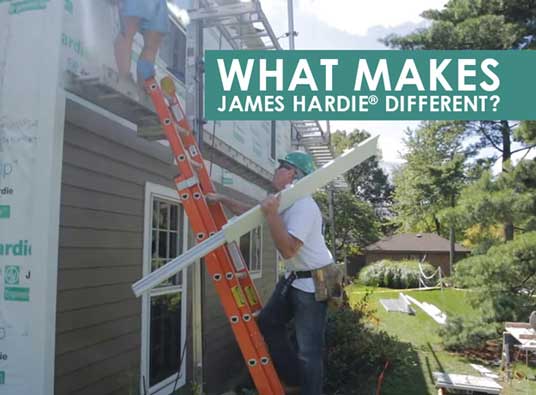 Your choice of siding can affect your home's overall aesthetic appeal and interior comfort levels. For this, it is essential to select a product that will enhance your home's beauty while keeping it cozy. No other product can achieve these features better than our fiber cement siding in St. Paul from James Hardie®.
In this video, authorized James Hardie dealer Twin Cities Siding Professionals discusses what sets this brand apart from the rest.
High-Quality Products
We take pride in our partnership with James Hardie. This lets us provide you with top quality fiber cement siding that can weather any conditions, while making your home visually pleasing. This brand comes with a patented ColorPlus® Technology.
Furthermore, it is available in a wide range of color palette that will add depth and elegance to your home's exterior. A unique feature of this siding is its resistance to your area's local climate. This will ensure your household remains comfortable, while keeping your home's exterior looking good for years to come.
Sustainability
Our St. Paul siding from James Hardie's has exceptional longevity and low-maintenance qualities, making it an eco-friendly option. This will reduce the need for premature repairs, maintenance, and replacement, which requires the use of more resources. At the same time, its energy efficiency will help make your home even more livable, lessening your reliance on your HVAC units. This will lead to more energy savings and less carbon footprint, assuring you of a healthier home.
Commitment to Excellent Customer Service
Part of being a partner of James Hardie is having license and insurance. This means we have permission to provide our services in the area. You will also not be liable for any accidents that may happen in your home, while our crew works in the area. Aside from this, we will make sure to listen to all your concerns to ensure a smooth-flowing and successful project. Lastly, our products come with strong warranties for your peace of mind.
These factors make James Hardie an ideal brand. Let Twin Cities Siding Professionals provide you with their St. Paul siding products. Call us today at 651-571-9557 for a FREE estimate.