Thinking about getting your siding done before summer ends? If you are, here is a piece of advice from the experts: choose high-quality brands that ensure quality performance and value. Only a professional should work on your new siding to ensure proper installation, as well.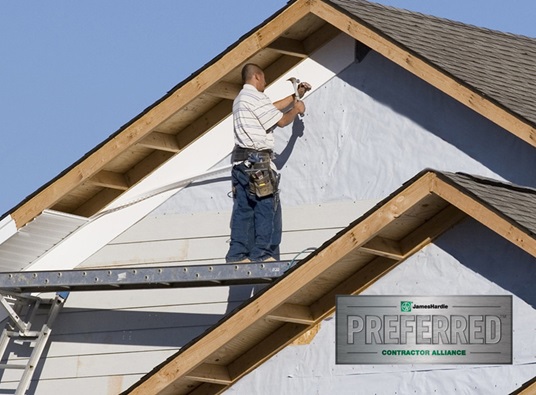 When it comes to choosing a siding contractor, the right way to go is to find a James Hardie Elite Preferred contractor.  This will definitely be a smart move, as this means that the contractor is one of the few chosen to provide fiber cement siding products manufactured by the world-renowned siding company, James Hardie.
So what makes a James Hardie Elite Preferred contractor any different from other Minneapolis siding contractors?
The Contractor Alliance™ Program
James Hardie is the leading manufacturer in the land, and of course, they would like to stay that way. That's why to make sure their products are installed the way it's meant to be installed, they created a program that trains and certifies only worthy contractors all over the US. In fact, before a contractor can even qualify for a program, they should have the following:
• Compliance with Installation Best Practices
• Professional Sales Approach
• Satisfactory record with the BBB or other Accredited Agencies
• Satisfactory credit report
• State Licensed
• Fully Bonded
• Liability insurance
• Workman's compensation Insurance
• Satisfactory background check with past clients
With just the requirements mentioned above, will give you a glimpse of just how committed to professionalism the contractor was. To be a James Hardie Elite Preferred contractor, qualified applicants will have to undergo rigorous training and testing under the tutelage of the renowned company. In the end, James Hardie would pick only a few siding contractors in Minneapolis and other areas that can represent their quality products—the few who can call themselves James Hardie Elite Preferred contractor.
If you're looking for a James Hardie Elite Preferred contractor in Minnesota, you don't need to look further than Twin Cities Siding Professionals. Since 1995, Twin Cities Siding Professionals has been the go-to experts for all siding needs. Just give us a call and we'll schedule a FREE in-home estimate for your next siding project.