The Siding Contractors that Minneapolis Homeowners Love
That's what our customers say about Twin Cities Siding Professionals!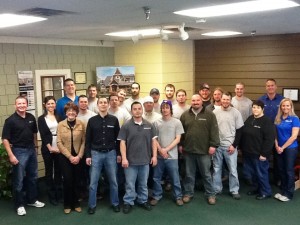 The high quality work and outstanding customer experience that local homeowners associate with Twin Cities Siding Professionals has gained us a reputation for excellence, and many of our loyal clients have just one thing to say after working with our team:
"I Love My Contractor!"
A major aspect of a quality siding installation is the experience the homeowner has with the contractor. As the only company in Minnesota history to earn two Integrity Awards from the Better Business Bureau, , Twin Cities Siding Professionals provides an unparalleled level of customer satisfaction. A fluidline of communication will always exist between you, your project manager, and the crew working on your home. This allows us to build a siding installation project for your specific needs.
Clients come to us for much more than just siding, and we believe that our wide range of contracting services is what sets us apart and entices clients to come back to Twin Cities Siding Professionals time after time. We offer window, doors, roofing, and insulation, and each project we undertake receives the same level of dedicated, detail-oriented attention.
From Minneapolis to St. Paul and throughout the Twin Cities area, Twin Cities Siding Professionals is the clear choice for superior quality contracting services. We believe that every homeowner should love their contractor, and by providing our clients with excellent customer service, top-notch materials, and the latest and greatest installation techniques, we ensure that we are the siding contractors that Minneapolis area homeowners can count on for all of their home improvement needs.
To learn more about Twin Cities Siding Professionals, give us a call or request a quote today!
Love Your Contractor
Join the many Twin Cities area homeowners who are saying, "I Love My Contractor!" Call Twin Cities Siding Professionals today at (651) 967-0873 to schedule your FREE in-home consultation on siding, windows, doors, insulation, or roofing.