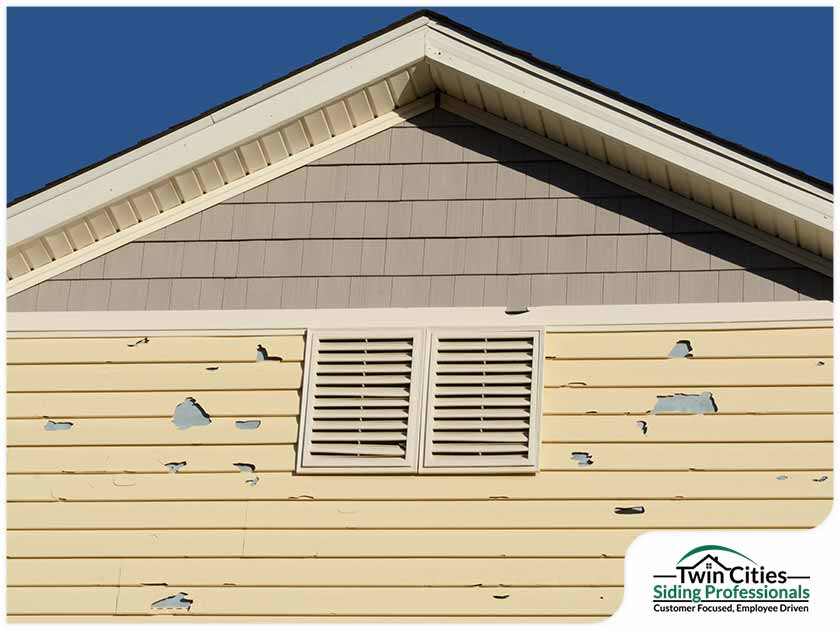 When Mother Nature unleashes her fury, homes bear the brunt. In the Twin Cities area, we're all too familiar with the storms that wreak havoc on roofs, siding, and windows. Hail pounds, wind gusts, snow accumulates, and ice forms, all taking a toll on your home's exterior. That's when Twin Cities Siding Professionals steps in with unmatched experience, expertise, and a commitment to restoring the integrity of your home.
Your Trusted Storm Damage Repair Partner
We're more than just a repair service; we're your neighbors, and we understand the harsh Minnesota weather and its potential damage. Our expert team, equipped with advanced tools and deep knowledge, specializes in repairing storm damage caused by various acts of nature.
Some damage may be obvious: missing roof shingles or tiles, exposed rafters, broken or leaking windows, flapping or missing siding panels. Other damage, however, is not immediately visible. Left untreated, some types of storm damage don't show themselves for up to 18 months, when significant structural damage has already occurred. For example, hail "bruising" can damage your roof's underlayment with no clear damage showing. That's why it is important to make repairs as soon as possible.
We do the job right the first time, delivering quality work that safeguards your home for years to come.
Quality Repairs for Lasting Value
At Twin Cities Siding Professionals, we strive to restore more than just your home's functionality; we aim to ensure its long-term value. Our repairs aren't just patches; they're meticulous restorations using the highest quality materials, ensuring a match to your existing structures and preserving your home's aesthetics. We restore your roof's robustness, your siding's resilience, and your windows' security, all while enhancing their longevity and value.
Commitment to Customer Satisfaction
We believe that trust is the cornerstone of a great relationship. We pride ourselves on our open, honest communications. From the initial assessment to the final inspection, we keep you informed every step of the way. Our team will guide you through the process, explain the necessary repairs, and provide transparent pricing with no hidden costs.
Your satisfaction is our highest priority. We're not just repairing damage; we're rebuilding your peace of mind. We understand the stress that comes with storm damage, and we're here to make the repair process as seamless and worry-free as possible. Your home is in good hands with Twin Cities Siding Professionals.
Contact Us Today for Storm Damage Repairs
Don't let damage from storms compromise your home's safety and comfort. Trust Twin Cities Siding Professionals for all your storm damage repair needs. We'll work diligently to restore your home, enhancing its value and ensuring its durability against future storms. Contact us today at (651) 571-9557 and experience the Twin Cities Siding Professionals difference.