Nothing Compares to James Hardie Siding
There are numerous types and styles of siding to choose from, and the decision can become more difficult when every contractor you talk to is pushing a different one. At Twin Cities Siding Professionals we only install siding from America's #1 siding brand- James Hardie. No other siding can match the beauty, durability, and value of James Hardie fiber cement siding, and homeowners have made it the clear cut choice for their homes. But just in case you are thinking of installing a different type of siding, we've put together this comparison of the different siding types to James Hardie siding.
Both our siding and trim are Engineered for Climate®, so no matter where you live, you can rest assured that your investment is going to stand up to Mother Nature.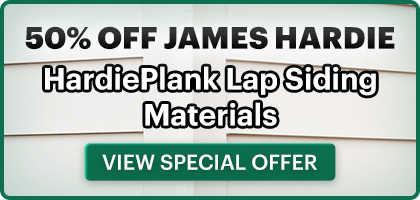 JAMES HARDIE FIBER CEMENT SIDING VS. VINYL SIDING
There are many reasons to choose James Hardie fiber cement siding over vinyl, the first of which is appearance. James Hardie siding is over five times thicker than vinyl, allowing for deeper grooves and a more authentic wood-grain effect. The result is more elegant than vinyl (which is plastic), particularly on a historic home.
---
Then comes function. Vinyl melts easily in a fire, from a grill, or even from the reflection of the sun off Low-E glass windows; James Hardie products are noncombustible. And James Hardie products resist damage from wind, rain, temperatures, and hail. Vinyl siding can be damaged by hail and may crack, buckle or sag with weather stress and time.
Unable to stand up to harsh weather and high winds, vinyl siding is filling landfills all across America. Many homeowners have to replace their vinyl siding more than once in a 10-year span, an unacceptable number for Twin Cities Siding Professionals. Our James Hardie siding is tested for high winds, harsh weather, and storm damage before it ever leaves the factory, ensuring that it will stand up strong to Minnesota's rugged climate.
---
JAMES HARDIE FIBER CEMENT SIDING VS. ENGINEERED WOOD SIDING
James Hardie fiber cement siding and trim are specifically formulated to better resist damage from the very predators—moisture, freezing temperature, humidity, pests and fire—that pose threats to engineered wood products
---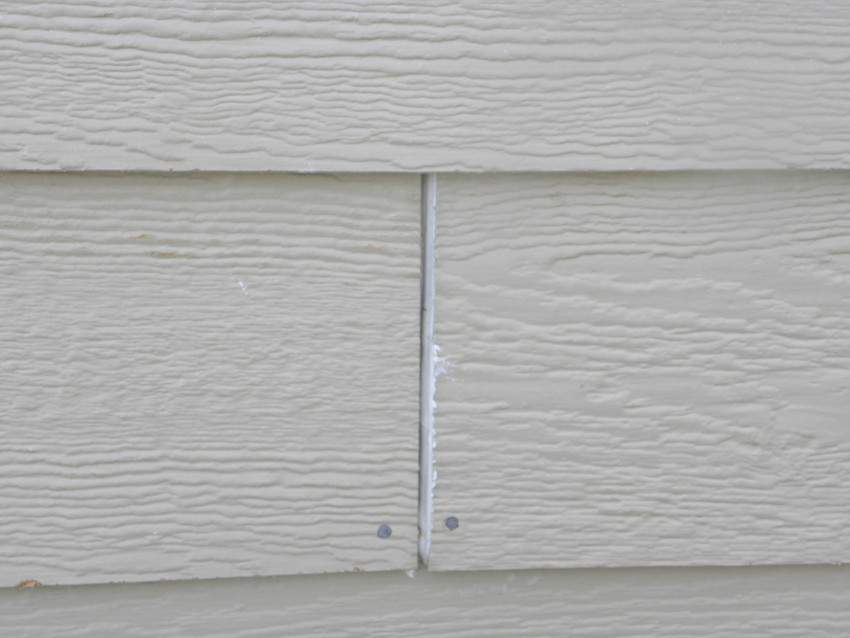 Don't let engineered wood fool you. It won't fool Mother Nature. Long term exposure to moisture can cause engineered wood siding to expand, requiring unsightly gaps. Engineered wood siding can soak up trouble. Some engineered wood siding warranties do not cover swelling and/or edge checking, problems they acknowledge can occur over time with wood products in response to changes in weather.
---
JAMES HARDIE FIBER CEMENT SIDING VS. WOOD SIDING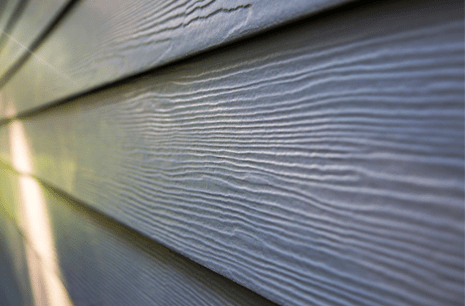 James Hardie fiber cement siding and trim products resist the effects of moisture and damage from mold. They provide more protection than wood from wet and freezing conditions, as well as hot, humid weather. When there's a fire, James Hardie siding is much better at withstanding damage, while wood goes up in flames.
---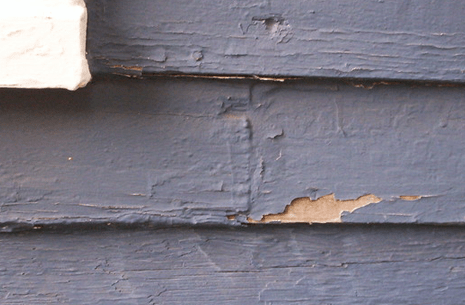 Wood may split, crack and deteriorate over time, while James Hardie siding resists weather damage and keeps its shape for a much longer time, which means less maintenance to worry about year after year.
Wood and Wood Composite Products Have Many Natural Enemies
Weather ravages them. Water warps them. Insects and pests can damage them. Wood-based siding and trim are easy targets.
LP Smartside
This siding is a popular choice, but does not hold up as well as fiber cement. It requires constant maintenance, including painting, scraping, and removal of mold and mildew. The warranty, while 50 years, has provisos placed in the fine print that insulate it from any liability due to moisture damage. It is also combustible and susceptible to insects, unlike fiber cement, which is both fire and insect resistant.
Cedar Siding
While a beautiful and traditionally a good choice for homeowners, comparing cedar siding to fiber cement is like comparing the Model T to a Tesla. Cedar siding requires constant maintenance, and even in peak condition is less sturdy, durable, and customizable than fiber cement. Plus, with HardiePlank on the market, less trees are needed to create siding choices like cedar, reducing the impact our industry makes on the environment.
JAMES HARDIE FIBER CEMENT SIDING VS. METAL SIDING
Steel or Aluminum Siding
Metal siding cannot hold up to hail storms, something Minnesota is no stranger to. In addition, over time metal siding changes colors and loses the initial attractive finish. James Hardie siding offers superior strength and durability, keeping its baked on finish throughout the entirety of its lifespan with little to no maintenance from you.
JAMES HARDIE FIBER CEMENT SIDING VS. OTHER FIBER CEMENT SIDING
Other Fiber Cement Siding
Other companies do produce fiber cement siding, but none match the quality of James Hardie fiber cement. They use inexpensive manufacturing processes and materials that result in siding that cannot come close to the superior performance of James Hardie fiber cement. James Hardie products absorb less water and expand and contract less than other fiber cement. Better dimensional stability means less unsightly gaps between boards. We have seen too many homes with failed fiber cement from Hardie's discount competitors.
Love Your Contractor
Join the many Twin Cities area homeowners who are saying, "I Love My Contractor!" Call Twin Cities Siding Professionals today at 651-571-9557 to schedule your FREE in-home consultation on siding, windows, doors, cultured stone, or decks.