Older homes often harbor numerous health hazards, from lead and asbestos to other volatile organic components as well as mold and mildew. These pollutants easily fill up the indoor air, causing respiratory problems and other serious health issues for homeowners. Managing these pollutants during and after a remodeling project may help minimize their effects on the human body.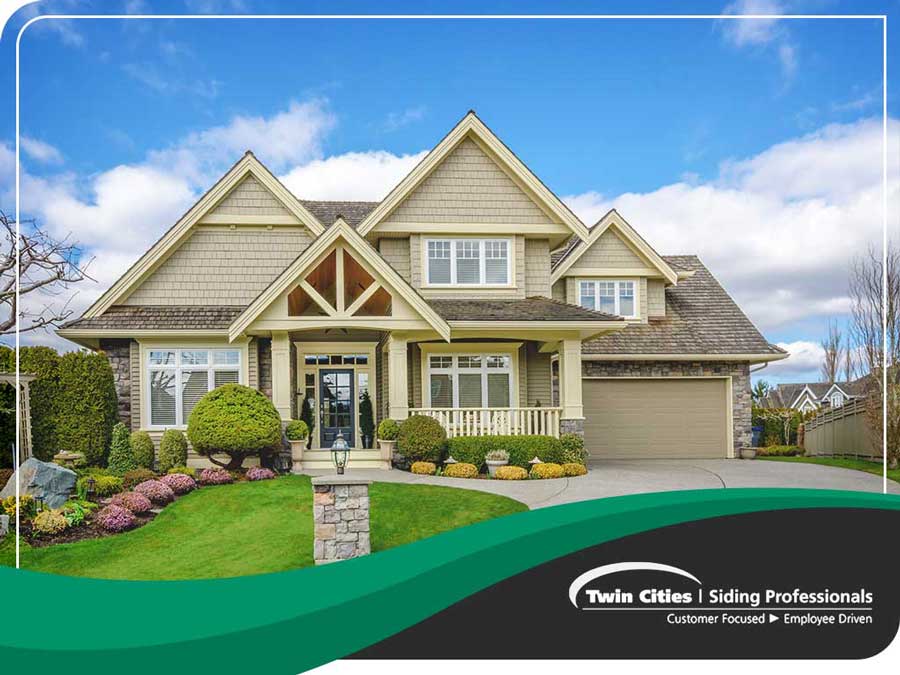 Twin Cities Siding Professionals, your local source of siding in the area, discusses the various health hazards to look out for prior to an exterior fixer-upper remodeling project.
Asbestos
One of the most common materials found in older homes, asbestos is something you should worry about when pursuing a remodel. Once airborne, this pollutant can be dangerous when inhaled or ingested, causing lung disease and various cancers.
Asbestos can be found both on the exterior and interior of older homes, including in pipes, siding, roofing and floor coverings. Qualified renovators must be fully trained to safely remove this material from these areas of the home.
Mold Growth
Damp conditions lead to the spread of mold. Unaddressed moisture-related issues allow mold to creep underneath carpets and multiply across the attic or basement. Once removed, mold spores begin to saturate the air, causing allergic reactions and respiratory problems when inhaled.
When replacing the fixer-upper's siding, be sure to select a better material that not only enhances its curb appeal, but also improves the home's overall function. Our James Hardie® fiber cement siding withstands rot that promotes mold and mildew.
Lead Paint
An older home constructed prior to 1978 may most likely have the element lead on its walls and other painted fixtures. After 1978, this was banned after it was found that dust from lead-based paint is the most common cause of lead poisoning among children.
Rather than paint the exterior, it would make more sense to protect a fixer-upper with the best siding from Twin Cities Siding Professionals. Our siding offerings are crafted to imitate the look and texture of other siding choices like wood or stucco, which helps restore the glory of the older home without the health hazards.
For your siding repair and replacement needs, give us a call at 651-571-9557. You may also fill out our contact form to request a free quote. We serve the Twin Cities and surrounding areas.