For homes with limited floor space, a sliding patio door offers many benefits. It allows you to extend your living area and effectively access your patio without having to sacrifice some floor clearance. Sliding doors can work well with almost all types of siding products and can be installed in pretty much any home that has a use for them.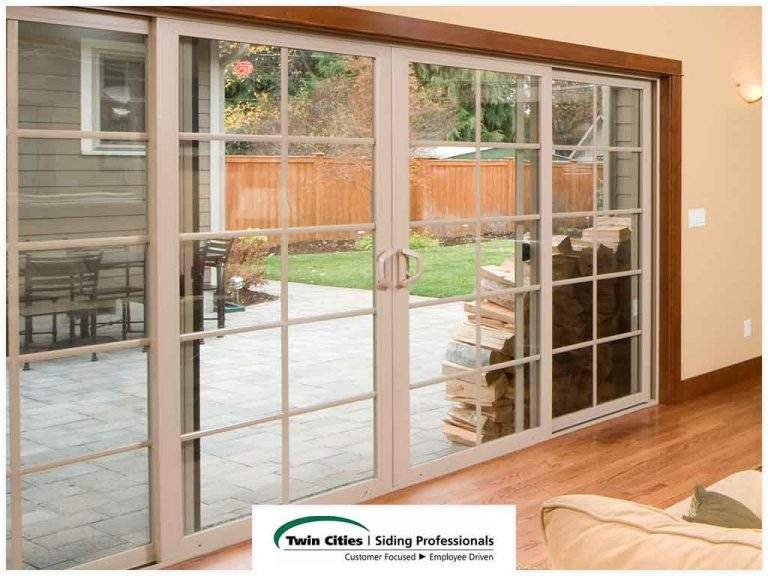 The popularity of sliding patio doors, unfortunately, is also the reason these doors are surrounded by a lot of myths and misconceptions.
They Are Prone to Leaks
This myth has some basis in truth. Older models of sliding doors were susceptible to leaks during rainy days. Water can often find its way through poor gaskets and virtually nonexistent weatherproofing, penetrating your siding and drywall, and causing massive amounts of damage. This is no longer true for modern sliding doors as manufacturers have made strides in improving the quality and performance of this oft-misunderstood door.
They Can Be Difficult to Operate
The sliding mechanism of a sliding patio door relies on tracks and sliders to allow for easy and smooth movement. If these tracks dry up or if any dust or dirt gets inside them, they could make sliding harder. Unfortunately, this is a fairly common problem which precipitated this myth in the first place. You can, however, avoid these issues by making sure that the rollers are adequately lubricated and regularly cleaned.
They Don't Add Much to Curb Appeal
Newer sliding doors are built to have narrower frames and bigger glass areas, trumping their bulky and unsightly predecessors as far as looks are concerned. Most sliding patio doors can match whatever siding, roofing or window style you have, making for a more consistent and beautiful exterior.
Don't let misconceptions discourage you from taking advantage of the benefits of a sliding glass door. At Twin Cities Siding Professionals, we are your trusted local provider of sliding door replacement and installation. Give us a call at 651-571-9557, or fill out our contact form to request a free estimate today. We serve homeowners in St. Paul and other neighboring areas.