Deciding whether to paint or add siding to your home is one of the most important decisions you will make when it comes to enhancing your home's curb appeal. Both projects require you to put in the time, work and money, which is why it is important that you take into account the needs of each endeavor. Twin Cities Siding Professionals, your local siding contractor, is here to help you make an informed decision.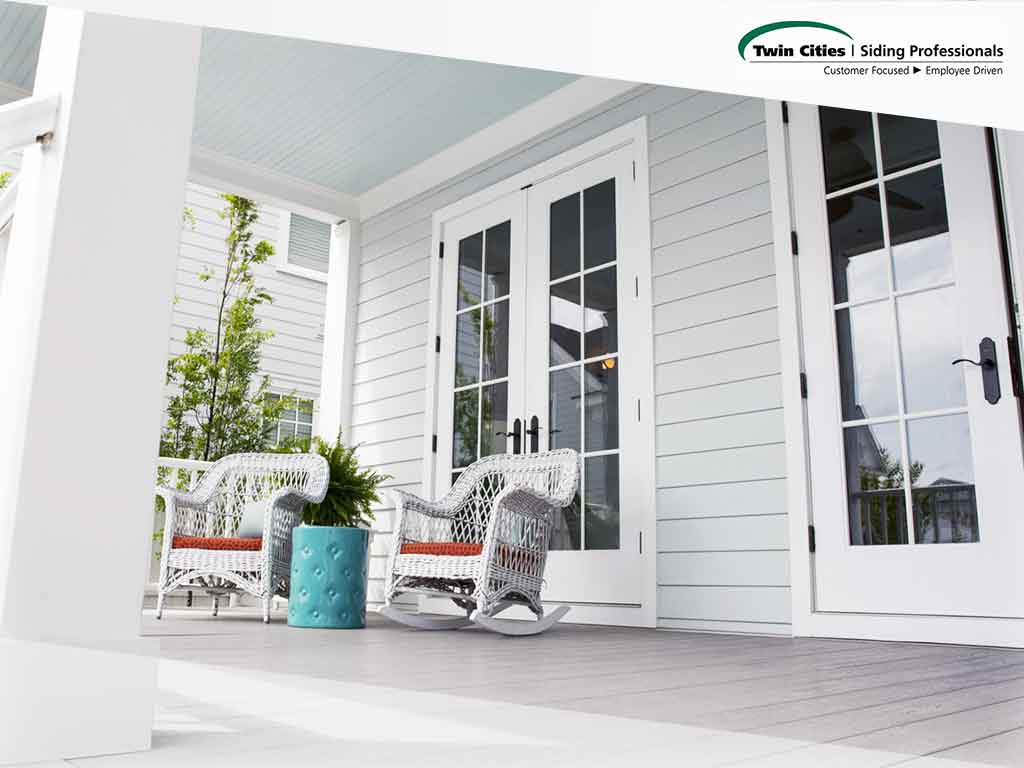 Painting Your Home's Exterior
Painting gives your home a fresh look and added protection against weather damage that can last for years. This is an attractive option since it is much less expensive than applying new siding to your home. It involves a simple process of scraping old paint off, applying primer and covering it with a new coat of paint.
This project, however, has its downsides. For one, it is labor intensive. Preparations are needed prior to applying new paint. Additional fixes mean more time and costs added to the overall project. Moreover, you will have to repaint your exterior walls in five or seven years even if you used high-quality paint. Expect to paint again in four years or less if you used a cheaper variety.
Siding Your Home
Siding installation can bring you more benefits than you may expect. With the right quality material, you will protect your home against water damage and other weather-related issues. Maintenance is required with some siding materials, but expect your new siding to last for a far longer time than paint.
Fiber cement siding is a low-maintenance options that eliminates the need to scrape and repaint your siding every few years. It also has a special coating that helps it withstand the intense ultraviolet (UV) rays of the sun. It also resistant to chipping, peeling and cracking. With this investment, you are able to save money over the long run.
At Twin Cities Siding Professionals, we recommend James Hardie® siding with ColorPlus® Technology. With this product, you won't only get a gorgeous color for your home exterior, but also enjoy one that lasts a lot longer than a typical painting project. Call 651-571-9557, or fill out our contact form to request a quote. We serve Minneapolis and the surrounding areas.