Investing in re-siding doesn't have to be a taxing process, especially when you choose a reliable siding contractor for the job. Twin Cities Siding Professionals can be that for you. We are the premier company you can count on for all aspects of siding installation.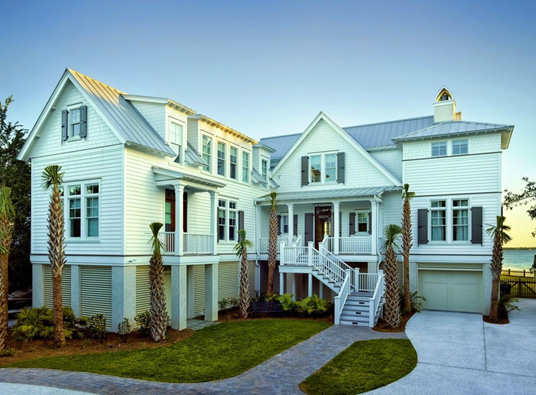 We only use fiber cement siding from James Hardie®, the industry's leading siding manufacturer. When you choose us for your siding installation in Minneapolis, you can expect a smooth and worry-free experience. Follow this easy 6-step process:
Be inspired. One of the first things you can do is drive around your neighborhood for inspiration. Check out your neighboring houses' exteriors. Take snapshots of siding colors or designs that you like. It's essential that you pick a color or design that can make your home stand out without looking out of place in your neighborhood. For more inspiration, you can also search websites like Houzz.com or browse through home design magazines.
Consider your finances. You'll have to figure out what you love while considering its cost. For this, you should consult a premier siding contractor in Minneapolis like Twin Cities Siding Professionals. We'll listen to what you need and choose the James Hardie siding that best suits your home and budget.
Create a road map. You already have your choice of siding. If your project isn't quite there yet, however, you'll need to prioritize. What are your must-haves? Do you need to work in stages until you complete your home improvement? Figuring these out helps you set the parameters of your siding installation.
Finalize your project's scope. After evaluating the factors that can affect your project, write down the project's scope and start looking for an excellent siding company.
Select your siding contractor. Since much of your re-siding project's success relies on the installer, be sure to pick a reliable one for the job. Twin Cities Siding Professionals is the James Hardie Preferred Remodeler you can trust for this service. We have more than 18 years of experience installing James Hardie siding in Minneapolis. With our expert crew, we'll make sure your home improvement goes on without a hitch.
Prepare for the installation. Re-siding will take up considerable space on your driveway or yard. Make sure that these areas are free of objects that might hamper access to your exterior. You should also take precaution indoors by removing items on your walls that might rattle or fall during siding installation.
For a safe and easy process for your James Hardie re-siding, turn to Twin Cities Siding Professionals. Fill out our form today for a free estimate.