Unlike a traditional double-hung window, a sliding window, also called a slider, opens in a horizontal direction and features sashes that slide back and forth rather than up and down. In this post, siding company Twin Cities Siding Professionals discusses the advantages of installing sliding windows in your home.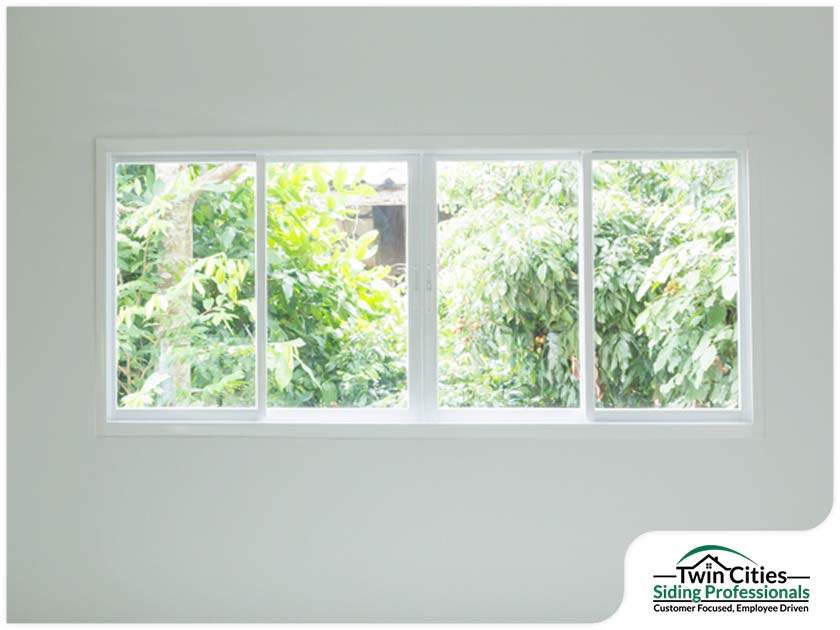 Unobstructed Views. Since a sliding window is often large in size, it frames a wider view of the outdoors. If you want to soak up your green landscape or backyard pool, installing sliding windows is the way to go. Plus, a larger window allows for copious amounts of sunlight and greater ventilation.
Easy Operation. If a window is difficult to operate, you are less likely to use it. This negates one of the primary functions of a window, which is to allow cool, fresh air in. The good thing is that sliding windows are known for their easy-to-use function, says window and siding experts. One side slides on rollers while the other remains stationary. As long as you regularly clean and maintain your sliding window, you can use it easily with the push of a finger.
Low Maintenance. Sliding windows have fewer moving parts than other traditional windows. This means that they have minimal cleaning and maintenance requirements. With correct installation, you can expect your windows to last for many years without much trouble.
Energy Efficiency. Modern sliding windows are equipped with energy-efficient features such as low-E coatings, insulating gas between panes, and non-conductive spacers. These help keep homes warmer in the winter and cooler in the summer.
You can count on Twin Cities Siding Professionals for high-quality window replacement and James Hardie siding installation services. Our certified team is committed to providing the comfort and satisfaction that every homeowner in St. Paul, Minneapolis deserves. Call us at (651) 967-0873 or fill out our contact form to request a free, no-obligation quote.