WHY MANUFACTURER CERTIFICATIONS ARE SO IMPORTANT FOR A HOME IMPROVEMENT CONTRACTOR.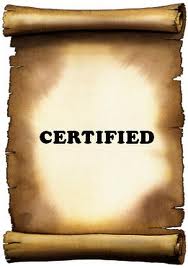 The installation crews of Twin Cities Siding Professionals are fully trained and officially approved by the manufacturers of the siding, roofing, windows and doors that we install. This may seem like a "no brainer" – every contractor should offer this security, right?
But not all contractors invest the time and money necessary to become certified and approved. And that can be huge problem for you, the homeowner. Here's why.
NO FACTORY APPROVAL? NO WARRANTY!
Unless your new siding, roofing, windows or doors are installed by a factory certified and approved company, you may find that the manufacturer warranty you expect to cover any problems is void! No coverage!
These manufacturers fully support their product warranties on every project we install. Period.
James Hardie® Siding
GAF Roofing
Bristol Windows & Doors
Marvin Windows & Doors
MANUFACTURER WARRANTIES, PLUS OUR OWN GUARANTEE
In addition to the product and materials warranties provided by our manufacturers, Twin Cities Siding Professionals is happy to provide a complete, 100% workmanship guarantee. If anything goes wrong with your siding, roofing, windows or doors due to our installation, we'll repair or replace them at no cost to you, for 5 years.
LEAD-SAFE CERTIFICATION
Twin Cities Siding Professionals has achieved "Lead Safe" certification from the U.S. Environmental Protection Agency (EPA). Click here to learn more about this important designation.
GET A FREE ESTIMATE!
Learn more about your home's siding, roofing and windows on our website. Then call Twin Cities Siding Professionals at (651) 967-0894 for a FREE in-home evaluation and estimate.