For the eighth consecutive year, replacing the siding on your home with fiber cement siding has been rated as the best home improvement in terms of return on investment.
The annual rankings, which are based on a nationwide survey and compiled by the highly respected Remodeling magazine, rate cost vs. value on a wide range of home improvement projects, ranging from room additions and major remodels, to exterior renovations like windows, roofing, landscaping and siding.
The Remodeling research team takes the average job cost and the average resale value and rank projects by the average percentage recouped, or the average amount the home's value is increased. The full report can be found here: http://www.remodeling.hw.net/2013/costvsvalue/national.aspx.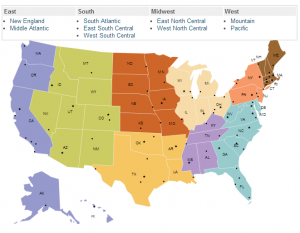 For the 8th year in a row the highest average cost recouped of any home improvement project is fiber cement siding. Nationally, the average cost of installing fiber cement siding comes to $13,083. Adding fiber cement to a home, on average, boosts the resale value by $10,379, which means that 79.3% the cost of the project comes right back to the homeowner.
Even when compared to vinyl siding, the top choice for a decade or so before fiber cement siding came along, fiber cement is the clear-cut choice for return on investment. The national average cost of a vinyl siding project is higher than that of fiber cement ($13,818 for vinyl vs. $13,083 for fiber cement), but the average return is nearly 8% less ($9,926 for vinyl vs. $10,379 for fiber cement).
More and more homeowners in Minnesota and across the country are choosing James Hardie fiber cement siding over any other siding choice. The return on investment of James Hardie fiber cement goes beyond just enhanced home value. Fiber cement siding is an energy efficient and durable material that delivers years of reliable protection. I
In addition to the financial benefits, James Hardie fiber cement siding is a beautiful material with which to wrap a home, easily customizable and available in a wide range of colors and textures that won't fade with time.
When you're ready to discuss the installation of James Hardie fiber cement siding in Minnesota, call Twin Cities Siding Professionals at 651-571-9557, or visit our web site at tcsidingprofessionals.com for a FREE in-home evaluation and estimate.