We are very pleased to announce that, for the thirteenth consecutive year, Twin Cities Siding Professionals has earned the "Super Service Award" from Angie's List. The award recognizes service professionals who maintained exceptional service ratings and reviews on Angie's List during 2019.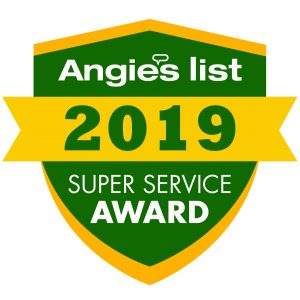 All Angie's List Super Service Award 2019 winners met strict eligibility requirements, which included maintaining an "A" rating in overall grade, recent grade and review period grade. They "represent the best in our network, who consistently make great customer service their mission," according to Angie Hicks, founder of Angie's List.
"The Angie's List Super Service Award represents an important affirmation of the quality of the work that we do and the way we treat our customers," said Terry Stamman, who co-founded Twin Cities Siding Professionals in 1995 with his wife, Kristen. "Our thanks go out to the many customers who 'Love Their Contractor' enough to give us such high ratings, and to our employees who consistently deliver an exceptional customer experience."
Angie's List has become the most trusted name among homeowners seeking high quality home service professionals. Angie's List provides unique tools and support designed to improve the local service experience for both consumers and service professionals.