Our Sixteenth Consecutive Angi 2022 "Super Service Award".
We are proud to announce that Twin Cities Siding Professionals has earned the Angi "Super Service Award" for 2022, the sixteenth consecutive year we have been awarded this respected honor.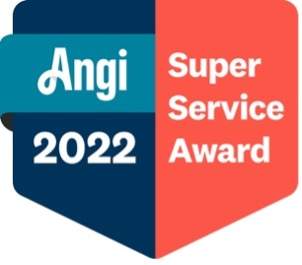 For over two decades Angi (formerly Angie's List) has been a trusted name for connecting consumers to top-rated service professionals. Service professionals who maintain exceptional service ratings and reviews on Angi throughout the year are honored with the prestigious Angi "Super Service Award."
"The Angi 'Super Service Award' is an honest reflection of the people whose opinions matter the most – our customers," said Terry Stamman, who co-founded Twin Cities Siding Professionals in 1995 with his wife, Kristen. "We are honored that so many of the people we have work with during the year took the time to express how pleased they were with our craftsmanship and our service. It means the world to us."
Angi Super Service Award 2022 winners meet stringent eligibility requirements across ratings and reviews during the eligibility window of November 1, 2021 – October 31, 2022. Companies on Angi qualify for the award by obtaining three or more services-performed reviews during the review period, maintaining a current and lifetime rating of at least 4.5 stars. The Super Service Award winners must be in good standing with Angi and have undergone extensive verification/screening.