Siding installation and repair are big projects that often require you to work with reliable contractors. You need to be sure you can trust them to get the job done right, because even the smallest slipup can mean ruined curb appeal and insulation.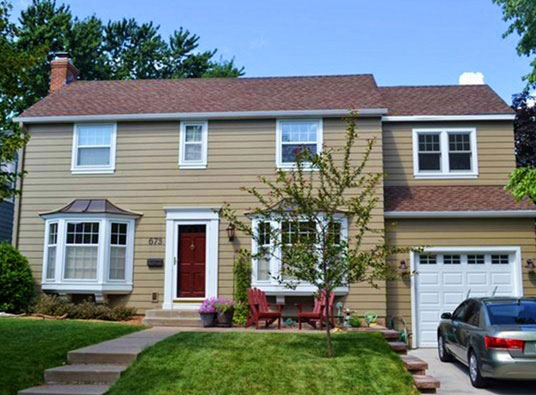 That said, here are four qualities that make Twin Cities Siding Professionals among the premier Minneapolis siding contractors:
1. We are Insured, Licensed, and Certified
Two million dollars liability insurance policy in case of an accident
Full workers' compensation coverage for all our employees
State License Number CR311108
James Hardie® Elite Preferred Remodeler
2. We Provide a Customized Approach to Every Project
Homeowners turn to us because they can trust the quality of our materials and the precision of our work. As one of the trusted siding contractors in Minneapolis, we listen intently to what you want out of your siding project, and provide tailored solutions. We have installed James Hardie products on over 1300 homes; whether it's a particular texture, color, or insulation value, you can be sure that we've got you covered.
3. We Offer Some of the Best Warranties in the Industry
In addition to the 30-year James Hardie warranty on products and materials, we offer our own 10-year written guarantee on installation labor. As such, in the highly unlikely event that there is ever an installation issue, we'll be there to address it ASAP.
4. We are Affiliated with Civic and Professional Organizations
In an effort to provide you with the best service and quality, we are proud to be affiliates of the following:
Better Business Bureau (BBB) – We carry an A rating from this organization
Certified Contractors Network (CCN) – The code of ethics for this body ensures that we deliver 100% client satisfaction at all times
National Association of the Remodeling Industry (NARI) – We won the first ever Achievement in Consumer Excellence (ACE) award presented by the Minnesota chapter of this organization
Let the top Minneapolis siding contractor work with you to handle all your siding projects today. We are also your go-to expert for your door, window, and stonework projects, all backed by industry-leading warranties for your peace of mind.
Give us a call at 651-571-9557 for a free estimate on your siding needs. You can also fill out our request form and we'll contact you shortly.