A siding upgrade is often a disruptive home improvement, but it's worth your while. This can boost your home's curb appeal and improve protection against the elements. Twin Cities Siding Professionals, the James Hardie® Elite Preferred Remodeler in the region, explains why you should replace your old, damaged, and unsightly siding system: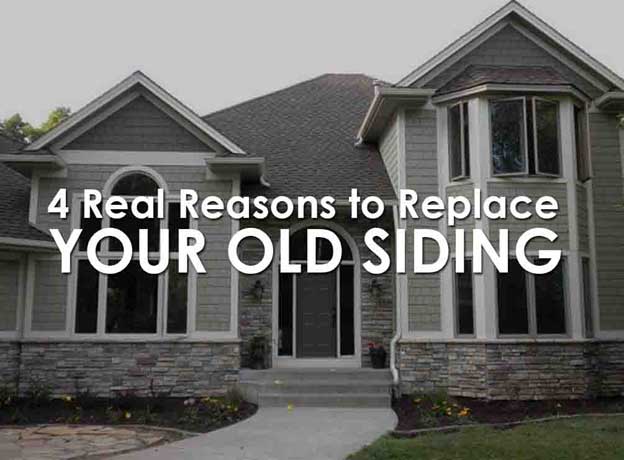 1. Weatherize Your Home
First off, new siding in Minneapolis, MN, reinforces your home's protection against the harshest elements. It's your first layer of defense against strong wind, snow, rain, and hail. It makes your home more structurally sound, too, staying impervious to pests and fire.
Choosing the right material is key. All siding solutions can endure Mother Nature's onslaughts, but James Hardie siding can hold up against elements for a long time without compromise. It masquerades as authentic cedar but resists wear and tear like concrete.
2. Save Yourself from Demanding Maintenance
Popular siding materials like wood, steel, and aluminum need a lot of maintenance. They require frequent paint job, which can be costly and time-consuming. We recommend you replace your upkeep-heavy siding with a low-maintenance material. Hardie siding in Minneapolis only needs occasional cleaning to stay lovely. You wouldn't have to worry about any cosmetic imperfection in the next 15 years.
3. Enhance Curb Appeal
Considering the massive exterior space it occupies, a stunning new siding system restores the lost charm of your home. With the right style and color, your home can make a grand statement from the street. It would be a plus, however, if you choose both beautiful and durable siding for your home. Unlike other products, Minneapolis siding by James Hardie can retain its flawless finish undamaged for the years to come. It doesn't peel, chip, crack, or fade under extreme conditions.
4. Increase Your Home's Value
A siding replacement is certainly a value-adding project. In fact, Hardie products generally provide up to 77% ROI, based on Remodeling magazine's "2016 Cost Vs. Value Report."
James Hardie is the ultimate choice for new siding. Get your project started today and call us at 651-571-9557. We'll be happy to schedule your free in-home consultation.