A smooth-running siding replacement project doesn't happen by accident. It takes sound decisions to finish it on time and on budget. To minimize disruption and ensure everything will go as planned, Twin Cities Siding Professionals shares some practical pieces of advice: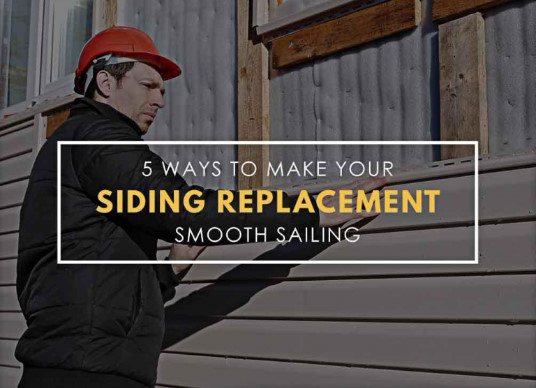 Get Design Help From Pros
When figuring out the best design for your new siding, seek assistance from experts. This is especially important when you don't have the luxury of time to research everything. If you've chosen a specific product, look for the most qualified contractor to know your options and avoid getting ripped off. For instance, a James Hardie® Elite Preferred Remodeler is the authority in James Hardie siding solutions.
Don't Lose Sight of Your Primary Goals
Keep your priorities straight and in mind to prevent distractions. Change orders are essential to address unforeseen structural problems. However, they can become unnecessary setbacks when you suddenly want a different product or to add new details to the original plan.
Know Your Role
Even if you're leaving the heavy lifting to pros, you're still part of the team. Your prospective siding contractor can help you understand how you can contribute to make the process frictionless. You don't necessarily need to be physically present to participate actively in decision-making. Establish good communication from the beginning to voice your concerns to the other party.
Budget for Contingencies
Set aside money to fund additional work. Running out of cash will stall your project. Allotting an extra 10% on top of the total budget should suffice for unforeseen circumstances.
Schedule Construction With Foresight
Permit applications and inclement weather are two of the factors that can affect the timeline of your project. Include them into the equation before choosing a date for your siding installation. Otherwise, you might experience delays that can last for weeks or even months.
Let Twin Cities Siding Professionals help you create an ironclad siding replacement plan and keep it in on schedule. Call us at 651-571-9557 to set up your FREE, in-home consultation in Minneapolis to get it started.