If you are thinking about having your siding replaced, then you've got a lot of decisions to make. Aside from choosing which specific material to use, you also need to decide between vertical and horizontal siding installation. It's important to understand how the configuration of your siding affects your needs and your budget. In this post, Twin Cities Siding Professionals discusses the advantages and drawbacks of both siding installation options.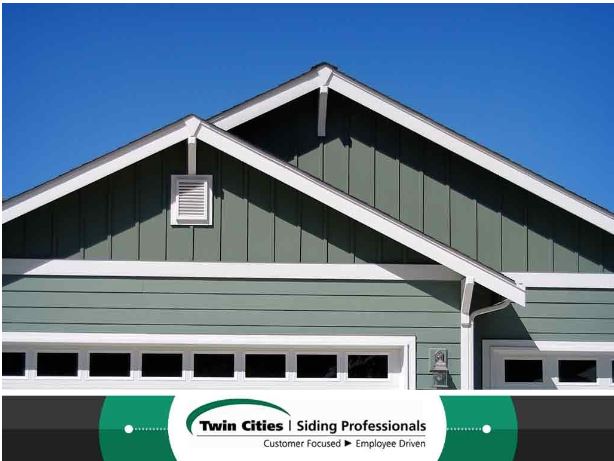 Vertical Siding Installation
From wood to vinyl, any type of siding material can be placed vertically. However, this configuration is not common for residential homes and is more popular in commercial buildings. Vertical siding is easier to clean than horizontal siding, so keep that in mind if you're not the type who likes to get hands-on when cleaning your home's exterior.
While it has its advantages, there are also some potential drawbacks. Vertical siding is typically more complex than horizontal siding, so you might have to pay more for your installer's expertise. You should also consult with a realtor first to determine how this will affect your home's value.
Horizontal Siding
Many homeowners opt for the horizontal configuration because it's more cost-effective. Since it is also easier to install, you won't have to pay your siding contractor a premium for your project. What's more, it can be done in about half the time required for a vertical siding.
Horizontal installation, however, is more prone to damage than vertical siding. Rainwater can seep in between the gaps of your horizontal siding, making your home susceptible to water damage. If left untreated, the damage could spread throughout the structure.
Call Twin Cities Siding Professionals today at 651-571-9557 to learn about our durable James Hardie® siding options. You may also reach out to us online. Simply fill out our contact form, and we'll be glad to assist you.  We serve clients in Minneapolis and surrounding areas.