Should I Repair or Replace My Twin Cities Area Roofing?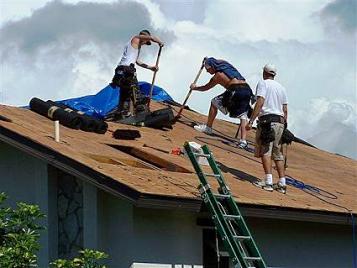 As the leading choice in the Twin Cities for siding and roofing, we are often called upon to weigh in on the key repair or replace debate. Homeowners need to know all the facts regarding the current state of their roof and what the future will hold in order to make the decision, and Twin Cities Siding Professionals has a team of expert roofers with extensive experience in the assessment of such things.
Unfortunately, the industry has yet to design a roofing system that will last forever. Every roof that has ever been installed has a designed end date. Our job is to determine how close your roof is to that end date, and whether repairs would extend the lifespan of your roof enough to avoid a full replacement at this date and time. Upon inspection, our team will be able to provide you with a full diagnostic report of the structural status of your roof, making clear suggestions based on our findings.
The main reason homeowner want to repair rather than replace their roof is money. A full replacement can be costly, not to mention time consuming and stressful. That is why our team will always suggest repairs first, unless a replacement is absolutely necessary. We want to save you the time and money that goes into a full Twin Cities area roofing replacement.
If a full replacement is necessary in order to keep your family safe and dry, Twin Cities Siding Professionals is the leading local choice for top quality roofing services. We will work closely with you to choose the right type of roofing for your home, choosing from the wide selection of GAF roofing types we are lucky enough to install. As a GAF MasterElite roofer, we have the expertise you need to make an informed decision regarding the type of roofing that will best fit your Twin Cities home.
In order to make a decision on the repair or replace debate, you need to be able to trust your contractor. Be warned that some contractors in the Twin Cities will suggest an unnecessary full replacement just to make a quick buck off of you. To avoid this, your first call should be to the most trusted choice for roofing and siding the Twin Cities have to offer- Twin Cities Siding Professionals.
Love Your Contractor
Join the many Twin Cities area homeowners who are saying, "I Love My Contractor!" Call Twin Cities Siding Professionals today at 651-571-9557 to schedule your FREE in-home consultation on siding, windows, doors, insulation, or roofing.