HardieZone® 5 in St. Paul Minnesota | Twin Cities Siding Professionals
James Hardie has engineered their Hardie plank products specifically for our very interesting and ever-changing Minnesota climate. James Hardie scientists have taken into consideration eight distinct variables to consider regarding the exterior of your home. The relevant factors for Minnesota are: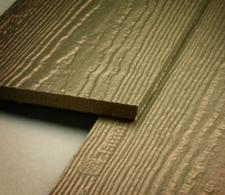 Temperature Range
UV radiation;
Humidity
Rainfall
Snow
Hail
Topographical Features
Thank goodness the eighth factor, Hurricanes, does not apply to us.
These are factors not considered by manufacturers of vinyl siding, aluminum siding, hardboard siding, stucco siding and others.
WHY DOES THE HARDIEZONE® PERFORM SO MUCH BETTER?
James Hardie has added unique proprietary components to their product lines to further enhance the characteristics that you, as a homeowner, are looking for.
The absorption rate of water has been reduced. Wind-driven rain penetrates through siding through a process called capillary suction. This has been greatly reduced through HZ technology.
The surface has been fortified for even better paint performance.
The formulation has been modified to enhance Hardie's strength in resisting freezing conditions.
The drip edge has been altered with a 15 degree water jet edge cut. This speeds up the water shedding process.
WHAT IS THE BENEFIT TO YOU?
Too many siding companies produce and install inferior products that do not last long enough to make it worth your investment. James Hardie already had the best, most durable products in the market. They are not content with just having the best siding product on the market, however. They are always striving to improve so they can offer you the best board siding for your home. That is why we have always exclusively installed Hardie board siding products. If you want the best products for your home installed by the best and most professional company in the Twin Cities, you have arrived at your destination.
GET A FREE SIDING ESTIMATE!
Find out how we can make your home safer, warmer and more valuable with James Hardie Siding. Call Twin Cities Siding Professionals at (651) 967-0873 for a FREE in-home evaluation and estimate.