SPECIAL OFFER!    
MAKE YOUR HOME A BETTER PLACE TODAY!!
GET 50% OFF HARDIEPLANK LAP SIDING MATERIALS FOR YOUR ENTIRE JAMES HARDIE SIDING PROJECT! GET 40% OFF QUALIFYING INSTALLATION OF MARVIN WINDOWS!
plus…
PAY AS LOW AS $198 PER MONTH!*
Nobody works as hard as Twin Cities Siding Professionals to make home improvements accessible and affordable for our neighbors. We know you don't want to wait to make your home more comfortable and energy efficient, so we've arranged for special financing offers that allow you to start your project now and pay later. And you get to choose!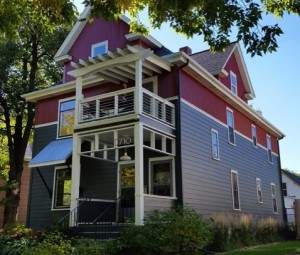 Get new Siding or Windows now, pay later!
Pay as low as $198 per month!
PLUS…
Get 50% OFF Hardieplank Lap Siding materials for your entire James Hardie Siding Project!
ALSO!
Get 40% off qualifying installation of Marvin Windows!
Why wait till spring to make your home more beautiful? Twin Cities Siding Professionals can wrap your home in beautiful, durable James Hardie fiber cement siding to help keep your family snug all year long, or add energy-efficient Marvin Windows – all with low monthly payments. Nothing could be simpler and easier!
Call us today at 651-571-9557 to schedule a free in-home consultation and estimate on rugged James Hardie Siding or Marvin Windows.
*Subject to credit approval. Fixed interest rate of 6.99% for 120 months. Payment example assumes one time $17,000 purchase on approval date (APR 7.04%) with 1 payment of $138.03, 4 payments of $99.03, and 115 amortized payments of $203.24. Payments assume Account Activation charge of $39 applies and is due with first required payment.*