SAVE $2,014* IN 2014!
Trust Twin Cities Siding Professionals with your home improvement project this year and we'll take up to $2,014 off your James Hardie siding project!
Schedule your project now to lock in savings! Offer ends July 31, 2014.  *James Hardie Products Only- based on 10% discount.
What is Your Contractor's IQ?
When it comes to getting the best value in home improvement and remodeling, IQ is important. No, not "intelligence quotient" (although that certainly helps). We're talking about the most important characteristics to look for when selecting a contractor to work on your home:
INTEGRITY and QUALITY.
Any contractor with a pickup truck and a stepladder can claim to be virtuous, honest, and do excellent work. Yet every year the home improvement industry generates the most complaints with the Better Business Bureau. How can you be sure you won't get ripped off or disappointed?
Look for PROOF of INTEGRITY and QUALITY. Choose a contractor with a track record of performance, and the recognition to prove it.
Twin Cities Siding Professionals has earned the Better Business Bureau's INTEGRITY AWARD – twice! We are the first home contractor in America to be so honored. We've also earned service excellence awards from national organizations including GuildQuality™, Replacement Contractor magazine, Qualified Remodeler magazine, and the National Association of the Remodeling Industry. Click here to see all our service awards!
Our "IQ" – the level of INTEGRITY and QUALITY you can expect from Twin Cities Siding Professionals – is far and away the best in Minnesota, and one of the highest in the nation. If you are looking for a company with a HIGH "IQ" that has been VALIDATED by national organizations, we'd welcome a call or e-mail from you to discuss how we can make your home a better place to live.
CALL 651-967-0873 RIGHT NOW TO WORK WITH THE BEST SIDING & WINDOW COMPANY IN MINNESOTA!
Our "Best Value" Guarantee.
The biggest concern people have when hiring a home contractor is that they will be shortchanged and get a bad deal. They fear they will pay too much, that the work will be sloppy, or that it will take forever to complete. That won't happen when you hire Twin Cities Siding Professionals. We do things right, every time. Which is why we can offer our "Best Value" Guarantee. We'll install your new siding, replacement windows, doors, or insulation on time, on budget, and with 100% satisfaction guaranteed. Period.
Learn more about the value we deliver for our customers…
Our Customers Love Us, and So Will You!
"The workmanship, dedication, and thoroughness by you and your team were top notch. We felt like you were part of the family for a month of the summer. We will not hesitate to recommend you to others." — Jeff & Kathy, Woodbury, MN
Read more reviews or watch our customer videos…
We Make Dreams Come True!
You have a vision for making your home the best it can be. We're here to make that dream come true! That means taking the time to understand your vision so that we can design the best way to make it happen. You won't get a "cookie cutter" proposal and empty promises from us! Our goal is to make your entire home improvement experience enjoyable and fun, from start to finish. Only Twin Cities Siding Professionals goes the extra mile to make sure you get what you want – every time! Learn more about our "above and beyond" customer service…
Learn more about our "above and beyond" customer service…
10 Reasons Why We are the Best Siding & Window Contractor in Minnesota
Which of these highlights is most important to you? Taken together they add up to the Minnesota siding and windows company you can trust to deliver the best value.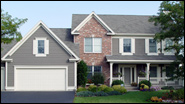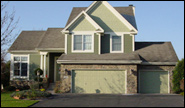 Quality Products & Materials

– We install only the highest quality, brand name products and materials, including James Hardie® fiber cement siding and Sunrise® Windows, and Icynene® blown-in insulation.

Price Guarantee

– Our Rock Solid Price Match Promise ensures you'll get the best deal, every time.

Personal Service

– We have the friendliest, most helpful staff in the state, and we are committed to making your experience with us enjoyable from start to finish!

Great Timing

– We won't make you wait months for your new siding, windows, or insulation. We are a big enough company to have multiple installation teams, which means we can accelerate a production schedule to meet your needs.

We Are Family

– You won't have to deal with some faceless corporate office thousands of miles away. Terry and Kristen Stamman are the founders and owners of Twin Cities Siding Professionals, and are here every day. Call us!

Certifications

– We are factory trained and certified by each of the manufacturers we represent, which means we'll do the job right and you'll enjoy full warranty protection on every project.

Better Business Bureau's Best Rating

– We've won the BBB's Integrity Award four times, and have a perfect A+ rating.

We Are Neighbors Taking Care of Neighbors

– We not only work in the Twin Cities area, we live here.

We're involved in the community and give back in many ways.
Our Customer Love Us!

– Read through our customer testimonials to see what your friends and neighbors think of our company and our work. We are one of the highest rated contractors in the country for customer satisfaction
.
Testimonials
WHAT DO YOUR MINNESOTA NEIGHBORS HAVE TO SAY ABOUT TWIN CITIES SIDING PROFESSIONALS?
The best proof we have that Twin Cities Siding Professionals is your best choice for siding, windows and doors in Minneapolis and St. Paul is the nice things our customers have to say about us. Here's what several of your neighbors think about their experience with us.